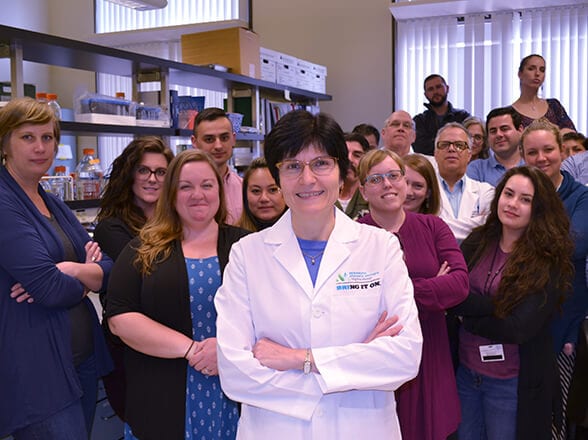 Why Should You Donate
100% of your donation, directed to a research project, will go to that scientist's laboratory.
Currently 1.6 million Americans live with type 1 diabetes (T1D), including 200,000 children. Approximately 40,000 new patients are diagnosed yearly. Despite this, funding has decreased for research to prevent, cure, and better manage the disease. What diabetes funding is available generally goes to established scientists.
About Us
We grant up to $50,000 to support each research project.
The Diabetes Research Connection is a 501(c)(3) nonprofit organization headquartered in San Diego, California. Established in 2012 by five tireless proponents of diabetes research, our mission is to connect donors with early-career scientists enabling them to perform peer-reviewed, novel research designed to prevent and cure type 1 diabetes, minimize its complications and improve the quality of life for those living with the disease.
DRC has distributed
approximately $2.4M to research
Stay Connected. Join The DRC Family!
Subscribe to our newsletter to receive project updates, latest diabetes research news, and more.