If you have an innovative idea for a type 1 diabetes research project, we have an innovative way of getting it funded.
Around the world, people affected by the disease are eager to find solutions for type 1 diabetes and are looking to bold,
bright scientists like you for answers. We facilitate the connection between donors and scientists.
Early-career scientists from post-doctoral fellows to assistant professors, or equivalent, whose work is focused on type 1 diabetes in the U.S. and who have not yet received NIH funding as Principal Investigator (PI), are invited to apply. Receipt of pre- or post-doctoral fellowships, Career Development Awards (including NIH K-series) or listing as any title other than PI on an awarded grant does not exclude applicants.
There are two Request for Application (RFA) periods annually:
1. January 1 – March 31
2. July 1 – September 30
If you apply during RFA 1, you will be notified regarding the status of your application by July 1st. If you apply during RFA 2, you will be notified by December 31st.
Grants range from $25,000 up to $50,000 for one year. Scientists will receive 100% of the funds raised.
Approved applicants will receive half of the funds for their project within 3-6 months of applying and the other half of funds over the span of the research project timeline. For more details about submitting your project, click here.
Our Application Process Has Three Phases:
The process can take as little as 12 weeks for your diabetes research project to be online for motivated donors. For more details about submitting your project, click here.
Begin the Application Process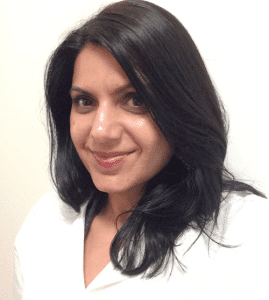 Dr. Sangeeta Dhawan, University of California, Los Angeles
"It was a pleasure working with the Diabetes Research Connection. This was one of the fastest reviews!!
I thank the Diabetes Research Connection for their support, reviews and feedback. The comments on the pre-proposal were very helpful in refining and clarifying my thoughts and experimental plan, and the input provided by the Layperson Committee on my video helped me produce something with a much stronger chance of attracting potential donors. I am delighted to have received this opportunity."
Project: "Making More and Better Insulin Producing Cells"
Dr. Todd Brusko, University of Florida
Incredibly grateful for the funding we received
"Thanks to the Diabetes Research Connection, I was able to undertake my investigation, 'Can we engineer a patient's immune cells to stop the autoimmune attack that causes type 1 diabetes?' The Brusko lab is incredibly grateful for the $50,000 we received to drive this exciting research project forward."
Project: "Nanoparticle-coupled Tregs for the Treatment of Type 1 Diabetes"