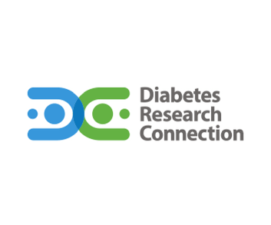 U.S. FDA approves Medtronic's 'artificial pancreas' for diabetes
Original article published by Yahoo! Finance. Click here to read the original article.
Medtronic Plc won U.S. approval on Wednesday for an "artificial pancreas" that is the first device to automatically deliver the right dose of insulin to patients with type 1 diabetes, freeing them from continually monitoring insulin levels throughout each day.
The U.S. Food and Drug Administration, in its approval of the device, the MiniMed 670G, hailed it as a breakthrough.
The device offers type 1 diabetics "greater freedom to live their lives without having to consistently and manually monitor baseline glucose levels and administer insulin," Dr. Jeffrey Shuren, director of the FDA's medical device division, said in a statement.
Analysts said the FDA approved the device six months sooner than expected. However, it will not be available until the spring of 2017.
The MiniMed 670G is the first device that allows a glucose sensor to communicate with an insulin pump and automatically regulate the insulin flow. The device is approved for those aged 14 and older.
The device measures glucose levels every five minutes and automatically administers insulin as needed. Patients will still need to instruct the device to deliver extra insulin for meals and notify the device when they exercise – which lowers glucose levels.
About 1.25 million American children and adults have type 1 diabetes, a condition in which the pancreas produces little or no insulin – a hormone needed to obtain energy from food.
Patients take insulin injections at various times of the day. But blood sugar can drop to dangerously low levels if too much insulin circulates in the bloodstream, requiring patients to frequently or continually monitor their insulin levels throughout the entire day.
"This device will mean peace of mind, in knowing a person will be in normal blood sugar range a great majority of the time," said Derek Rapp, chief executive officer of the Juvenile Diabetes Research Foundation, which has spent $116 million on research in the artificial pancreas field.
Rapp, who has a college-age son with type 1 diabetes, said his son as a child had to be awakened many times each evening so his finger could be pricked for a blood sample, to ensure his blood sugar level was in an acceptable range. If too low, his son would be given fruit juice or a snack. If too high, he would be given insulin.
"It is a major news event that a system of this kind has been approved – the first time a pump will administer insulin as a result of information it receives from a sensor," Rapp said.
The Medtronic device includes a coin-size sensor with a protruding needle that is slipped under the skin and continually monitors glucose levels. It is held in place with a sticky backing. The other main component is an insulin pump, often worn on the side of the abdomen, which has tubes that lead to a catheter that delivers the insulin.
Insulin pumps are currently used by more than a third of U.S. patients with type 1 diabetes, but they require manual adjustment to administer the needed insulin dose. Many patients also wear sensors that continually monitor their glucose levels.
Several insulin pump makers, including Johnson & Johnson , Tandem Diabetes Care Inc and Insulet Corp , are teaming up with sensor maker Dexcom Inc to develop devices like Medtronic's but are several years behind, according to Jefferies analyst Raj Denhoy.
He said the Medtronic system is a big step for patients, but the Holy Grail would be a completely automatic artificial pancreas that does not need any intervention, including for meals or exercise. Such a product is probably at least five years away from development, he said.
Although Medtronic has not announced a price for the MiniMed 670G, Denhoy estimated it may cost $5,000 to $8,000, with the annual cost of disposable sensors another few thousand dollars.
[su_button url="http://finance.yahoo.com/news/u-fda-approves-medtronics-artificial-185726604.html" target="blank" style="flat" background="#64b243″ size="6″ center="yes" radius="5″ icon="icon: angle-right"]Continue Reading[/su_button]
Learn More +