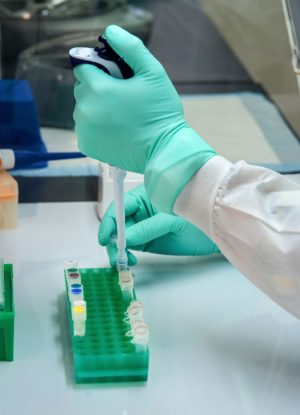 Generating Pancreatic Islet Organoids to Treat Type 1 Diabetes
In individuals with type 1 diabetes, the immune system mistakenly attacks and destroys insulin-producing beta cells. Without a naturally occurring supply of insulin to manage glucose, blood-glucose levels can quickly spiral out of control leading to hypo- or hyperglycemia. If left untreated, this can become potentially fatal.
A recent study found a way to generate an abundance of pancreatic islet organoids that are glucose-responsive and insulin-secreting. As such, they can help with management and potential reversal of type 1 diabetes. Researchers identified a cluster of protein C receptor positive (Procr+) cells in the pancreas of adult mice. These cells have the ability to differentiate into alpha, beta, omega, and pancreatic polypeptide (PP) cells, with beta cells being the most abundant.
The Procr+ islet cells can then be cultured to generate a multitude of islet-like organoids. When the organoids were then be transplanted into adult diabetic mice, they were found to reverse type 1 diabetes. More research is necessary to determine if human pancreatic islets contain these same Procr+ endocrine progenitors and a similar process could be used to treat type 1 diabetes in humans.
As scientists delve deeper into the cellular impact of the disease and how different cells respond and can be manipulated, it opens new doors to potential treatments or cures for type 1 diabetes. Though not involved in this study, this is the type of cutting-edge research that the Diabetes Research Connection (DRC) is committed to supporting. Early-career scientists can receive up to $50,000 in funding through DRC for novel, peer-reviewed research aimed at preventing and curing type 1 diabetes, minimizing complications, and improving the quality of life for individuals living with the disease. To learn more and support these efforts, visit https://diabetesresearchconnection.org.
Learn More +