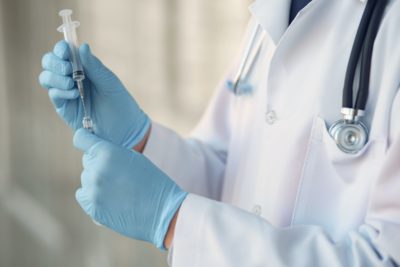 Combination Therapy May Help Improve Blood Sugar Management
Maintaining stable blood sugar levels and minimizing complications is a constant challenge for many individuals living with type 1 diabetes. They must always be alert to whether their blood sugar is too low or too high and how much insulin to administer. However, researchers are continually exploring ways to improve blood sugar management by better understanding how diabetes affects the body.
In a recent study, researchers from Stanford University have taken a new approach by combining two FDA-approved drugs and developing a way for them to work in tandem as they naturally do in the body through a single injection. In addition to insulin, individuals with type 1 diabetes (T1D) would also take a drug based on the hormone amylin. This drug is already FDA-approved, but less than 1% of patients with diabetes take it. This could be because they do not want to administer a second shot every time they take insulin. When combined, insulin and the amylin-based drug work together just as they do when naturally occurring in the body. Amylin is produced by the same insulin-producing beta cells in the pancreas.
According to researchers, amylin works in three ways:
"First, it stops another hormone, glucagon, from telling the body to release additional sugar that has been stored in the liver. Second, it produces a sense of "fullness" at mealtimes that reduces food intake. Third, it actually slows the uptake of food by the body, reducing the typical spike in blood sugar after a meal. All three are a boon to diabetes care."
However, in their current states, insulin and the amylin-based drug are too unstable to combine in one syringe. To combat this problem, the researchers have developed a protective coating that encompasses each molecule individually, allowing them to stably exist together. This molecular wrapper has a Velcro-like feature that "reversibly binds to both insulin and amylin separately, shielding the unstable portion of each molecule from breakdown." Once administered, the coating dissolves in the bloodstream.
With this protective coating – known as cucurbituril-polyethylene glycol (CB-PEG) – the combination of insulin and the amylin-based drug showed stability for at least 100 hours. This could give it a shelf life that is long enough to be used with an insulin pump. Researchers have tested the combination therapy on diabetic pigs and are working toward gaining approval for human trials. Since both drugs are already FDA-approved, this could help to move things along more quickly.
Diabetes Research Connection (DRC) is excited to see what this could mean for the future of T1D treatment and blood glucose management. This combination therapy could help alleviate some of the challenges that patients face and improve management of the disease. Though not involved with this study, the DRC is committed to supporting research around type 1 diabetes in order to improve diagnosis, treatment, prevention, and the pursuit of a cure. The organization provides critical funding to early-career scientists to advance their research. Click to learn more about current projects and provide support.
Learn More +