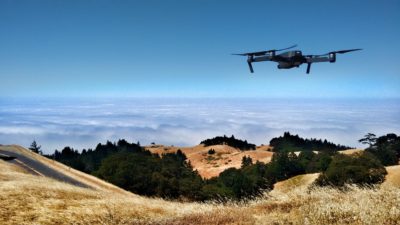 Supporting Diabetes Management Via Drone
Type 1 diabetes (T1D) affects people from all walks of life around the world. A challenge in managing the disease is regular access to healthcare and necessary supplies. Healthcare providers in Ireland recognized the impact of this problem even more when natural disasters such as snowstorms, hurricanes, and flooding made it difficult for patients to reach clinics for their appointments or to get medications.
As a result, researchers turned to technology as a way to potentially help patients receive the care they need. They spent more than a year working out the logistics and regulatory compliance of using drones to deliver supplies to individuals in remote areas or those cut off from access following natural disasters or other incidents such as COVID-19. The researchers had to ensure that when using the drone, they were following all aviation and aerospace regulations, as well as medical and safety regulations.
The first flight traveled around 20 km each way going from Galway, Ireland, to the Aran Islands on September 13. The Wingcopter 178 drone delivered insulin from a pharmacy to a patient's clinician and picked up a blood sample for remote testing of HbA1c levels. This test flight demonstrated that autonomous delivery of insulin is possible.
There was a significant amount of planning, research, and collaboration that went into making the drone delivery possible, but it is a starting point for making this technology available in healthcare. The researchers needed to have backup plans in place for each step of the process, and they worked closely with a multidisciplinary team including aviation and medication regulators.
However, this successful test flight is a stepping stone toward making drone delivery a reality for patients with diabetes. This could allow patients to continue receiving life-saving insulin and other supplies even when they are unable to make it out of their home. Diabetes does not take a break during pandemics or adverse events, and there are patients who live in rural communities where access to healthcare is a challenge.
Diabetes Research Connection (DRC) is excited to see how technology continues to improve and whether drone delivery becomes a feasible option as part of diabetes management and healthcare in general. The DRC provides funding for novel, peer-reviewed research studies focused on the prevention, cure, and improved management of type 1 diabetes. To learn more and support these efforts, visit https://diabetesresearchconnection.org.
Learn More +