P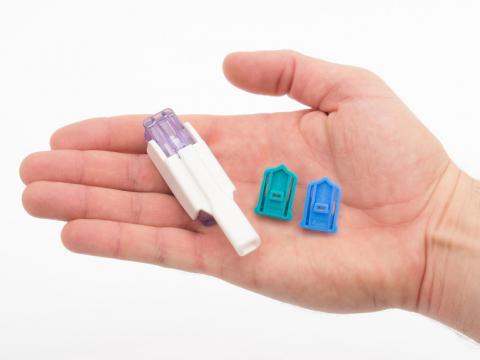 ARIS and VALENCIA, Calif. — Afrezza, an inhaled insulin powder, is now available by prescription in U.S. retail pharmacies, Sanofi and MannKind Corp. announced. The drug is approved by the Food and Drug Administration to control high blood sugar in adults who have type 1 and type 2 diabetes.
Afrezza consists of a dry formulation of human insulin and is administered via a small, portable inhaler to help patients control blood sugar levels. The drug — which the companies said is rapidly absorbed, with a short duration of action — is administered before patients consume a meal.
"Many people living with diabetes are not able to control their blood sugar on their current medications and may benefit from using insulin. Now they have another option to administer insulin that is not an injection," said Dr. Janet McGill, M.D., professor of medicine at Washington University School of Medicine in St. Louis and Afrezza clinical trial investigator. "This delivery option may help change the dialogue between health care professionals and people living with diabetes about initiating or intensifying insulin therapy."
The companies noted that Afrezza cannot be used as a treatment for diabetic ketoacidosis, nor should it be used in patients suffering from chronic lung diseases.