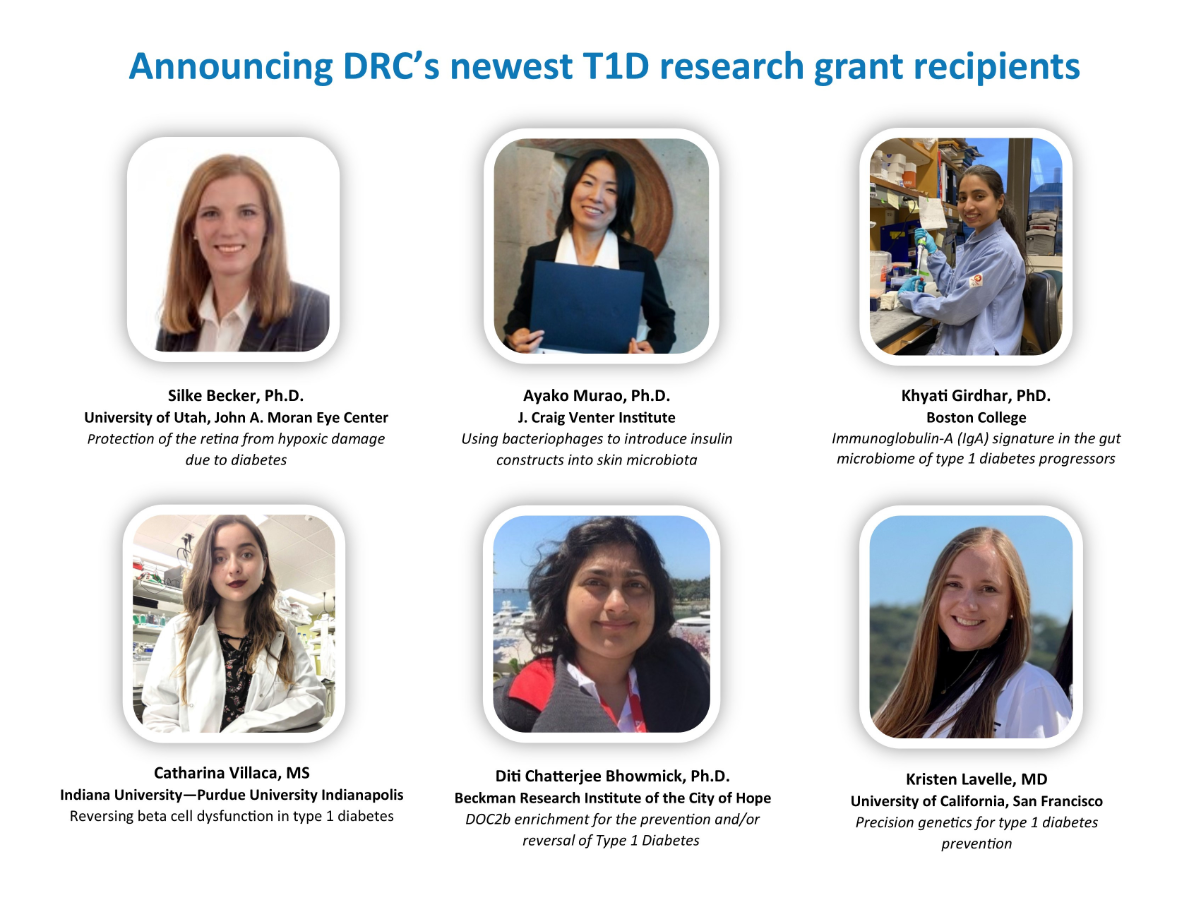 Congratulations to our newest research grant awardees!
Join us in cheering on these innovative researchers! 
We look forward to following their progress.
Look for future emails that will highlight their projects in more detail.
For questions or information on other ways to give such gifts via stock or donor-advised funds, contact Christine Rhoads at crhoads@diabetesresearchconnection.org.
All gifts to DRC are 100% tax-deductible.  DRC is a 501(c)(3) charitable organization / Tax ID#90-0815395.
Learn More +