Diabetes Patients, Advocates, Doctors, and Scientists
David Winkler | Chair
David, lawyer and entrepreneur, has type 1 diabetes, as do several family members and friends. He is a founder of the Diabetes Research Connection and currently serves as the Chair of the Board and Chief Financial Officer. David has been a tireless advocate and donor for diabetes research.
Alberto Hayek, M.D. | President
Alberto is the Scientific Director at San Diego's Scripps Whittier Institute for Diabetes and Professor Emeritus of Pediatrics at UCSD. A world-renowned diabetes expert, Dr. Hayek, who serves as the Diabetes Research Connection's President and Scientific Advisor, was the first to show it is possible to culture human fetal and adult islets.
Nigel Calcutt, Ph.D. | Vice President
Nigel is Vice President of the Diabetes Research Connection and is a UCSD professor of Pathology whose research is focused on therapies for diabetic neuropathy and neuropathic pain.
Charles "C.C." King, Ph.D. | Associate Professor, Research Scientist at UCSD
Charles is Secretary of the Diabetes Research Connection and is an Associate Research Scientist at UCSD's Pediatric Diabetes Research Center who has helped define the molecular mechanisms of human embryonic stem cell differentiation from pluripotency toward pancreatic endoderm.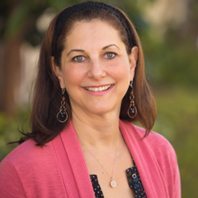 Amy Adams | Chair of Lay Review Committee
Amy is the Chair of Diabetes Research Connection's Lay Review Committee, where she helps each scientist communicate their project effectively to donors. She is a writer and successful business owner, whose son has lived with type 1 diabetes for most of his life.