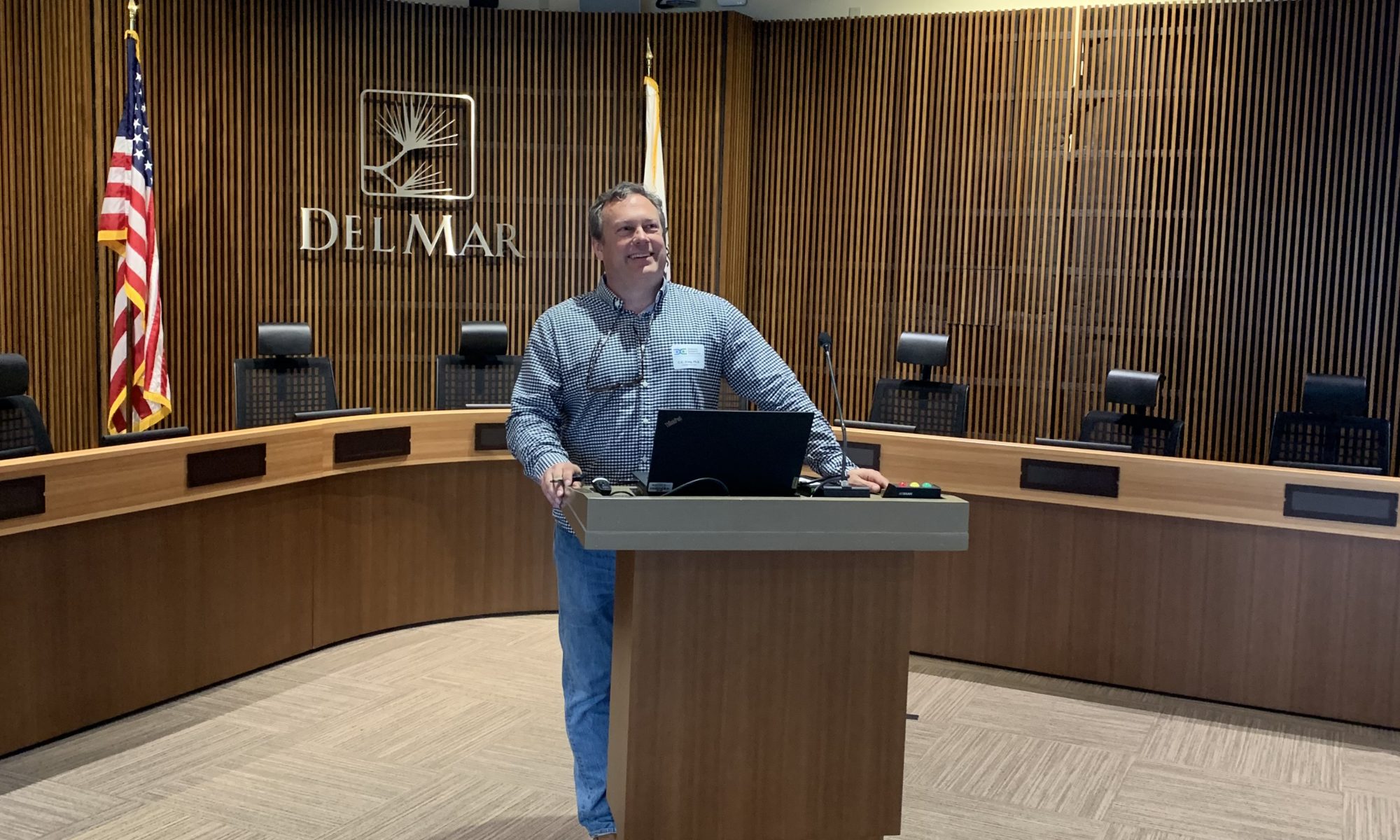 DRC in the Community: President and Chair, C.C. King's Presentation on Insights into Medical Research
On Monday, May 23rd, DRC's President and Chair, C.C. King, Ph.D., spoke at Del Mar Foundation's speaker series, DMFTalks. Over 30 members of the community came to listen to C.C. talk about the importance of medical research. His talk addressed the importance of medical research. He began by sharing the process of approving medication through the FDA and how in-depth that procedure can take. This transitioned into the significance of model systems in three categories; Cancer, the self, and Type 1 Diabetes (T1D). In researching human disease, model organisms allow for a better understanding of the disease process without the added risk of harming an actual human. By the end of the presentation, he illustrated how Diabetes Research Connection (DRC) is a vital organization that funds early-career scientists who have bold and out-of-the-box ideas without the years of experience that other researchers have, therefore often don't receive the funding necessary to make headway with their research. DRC is an organization that proudly acts as the seed funding for many of these projects, allowing them to gain momentum and credibility to help them receive larger grants to bolster their research. Many of these projects use model systems to help validate their hypotheses and have often received follow-on funding from the results they have garnered and have made headway in T1D research.
Click HERE to watch C.C.'s presentation!
Learn More +