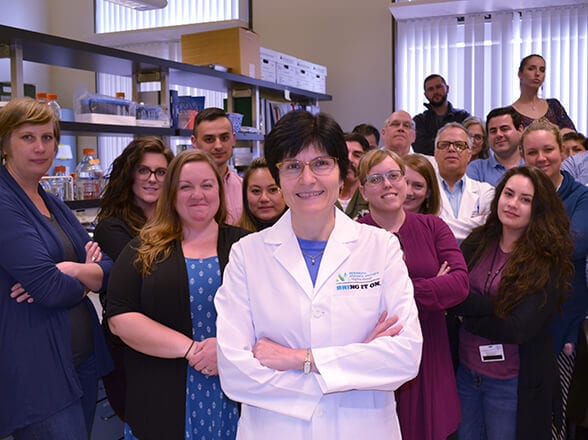 Connect For A Cure: November 2019 Newsletter
The word is getting out, we have some exciting new research updates for you.
We had a record number of early-career scientists submit their research project proposals for funding this year. You can view the new projects in early 2020. We continue to see early-career scientists go on to do amazing things. Wendy Yang, Ph.D., was published for a second time, in the US National Library of Medicine National Institute of Health and as a result her DRC funded project is getting more exposure. Peter Thompson, Ph.D., one out of 20 early-career scientists DRC has supported was just given the opportunity to start his own lab in Canada.
Click on the link below to read more about what we've been up to and the impact we are making together. It takes a community to connect for a cure!
Learn More +