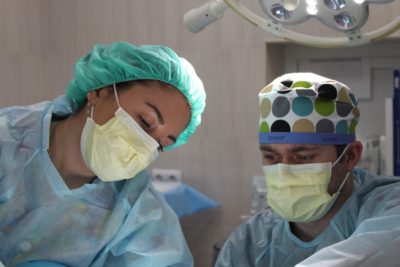 Improved Transplantation of Islet Organoids May Support Type 1 Diabetes Treatment
One approach to treating type 1 diabetes is transplanting insulin-producing beta cells into the body, or cells that can develop to perform this function. However, there are still many challenges in getting the body to accept these cells without extensive immunosuppression. Even still, the cells often have a limited survival rate.
In a recent study, scientists examined the potential of creating insulin-producing organoids to regulate blood sugar and treat type 1 diabetes. They combined dissociated islet cells (ICs) with human amniotic epithelial cells (hAECs) to form islet organoids, or mini pancreas-like organs. These organoids, which can contain multiple types of cells and cell functions, were transplanted into the portal vein because the area is easily accessible and has a low morbidity rate.
In similar approaches, researchers have been faced with cell death due to poor revascularization of the transplanted cells as well as inflammation. However, in this study, they found that by introducing hAECs, they were able to curb some of these effects. hAECs not only secrete proangiogenic growth factors, but anti-inflammatory growth factors as well including insulin-like growth factors and associated binding proteins. Furthermore, they produce high levels of hyaluronic acid which suppresses tumor growth factor β and stimulates VEGF-A production which supports improved revascularization. They also found that hAECs improved protection of IC-hAEC organoids against hypoxic stress thereby reducing risk of cell death.
Results showed that 96% of diabetic mice who received IC-hAEC organoid transplants achieved normoglycemia within one month. The median rate for this process to occur was 5.1 days. In addition, at one-month post-transplant, the mice showed similar glucose clearance as non-diabetic mice.
While this study has only been performed on mouse models so far, the goal is to achieve similar results in human trials. Additional research and testing are needed to determine if the process is translatable. This approach has the potential to improve management of type 1 diabetes and could lead to a possible cure for the disease if results are sustainable in the long-term.
Though not involved in this study, Diabetes Research Connection (DRC) supports advancements in type 1 diabetes research and treatment by providing critical funding to early career scientists. It is these types of studies that assist in transforming the future of diabetes care. Click to learn more about current projects and provide support.
Learn More +